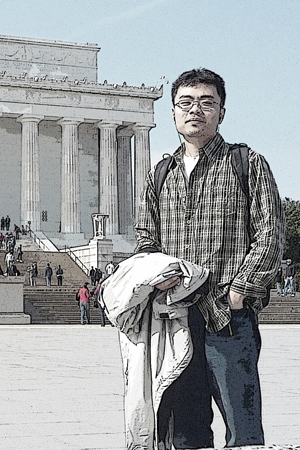 No, I wasn't looking at the camera.
Hey! "Hao" are you?
Hi! My name is Hao. In fact, you are probably saying my name everyday: How (Hao) are you?
I'm a user experience designer. I design simple & elegant solutions from concept to fine artifact, research on users for critiques and inspirations, and code to implement my design ideas.
I received my master's degree in Human-Computer Interaction from the University of Michigan, School of Information. I specialize in UX Design, and I have a general interest in all design-related topics. Design is becoming ambient. I want to make world simple and elegant.
I have Bachelor's degrees in English and Management (dual degrees) in 2010 from Zhejiang University, China. I used to be a freelancer designer and had my own business in my undergraduate years.
What I'm up to
I am currently designing with the search giant so I'm not looking for new opportunity. But please feel free to contact me if you have anything cool to share.
Contact
Email: haozeng@umich.edu